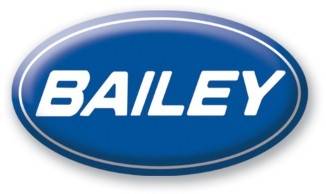 Bailey Endeavour
New Bailey Campervans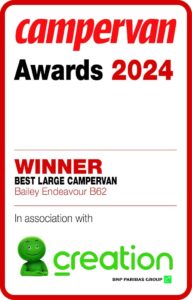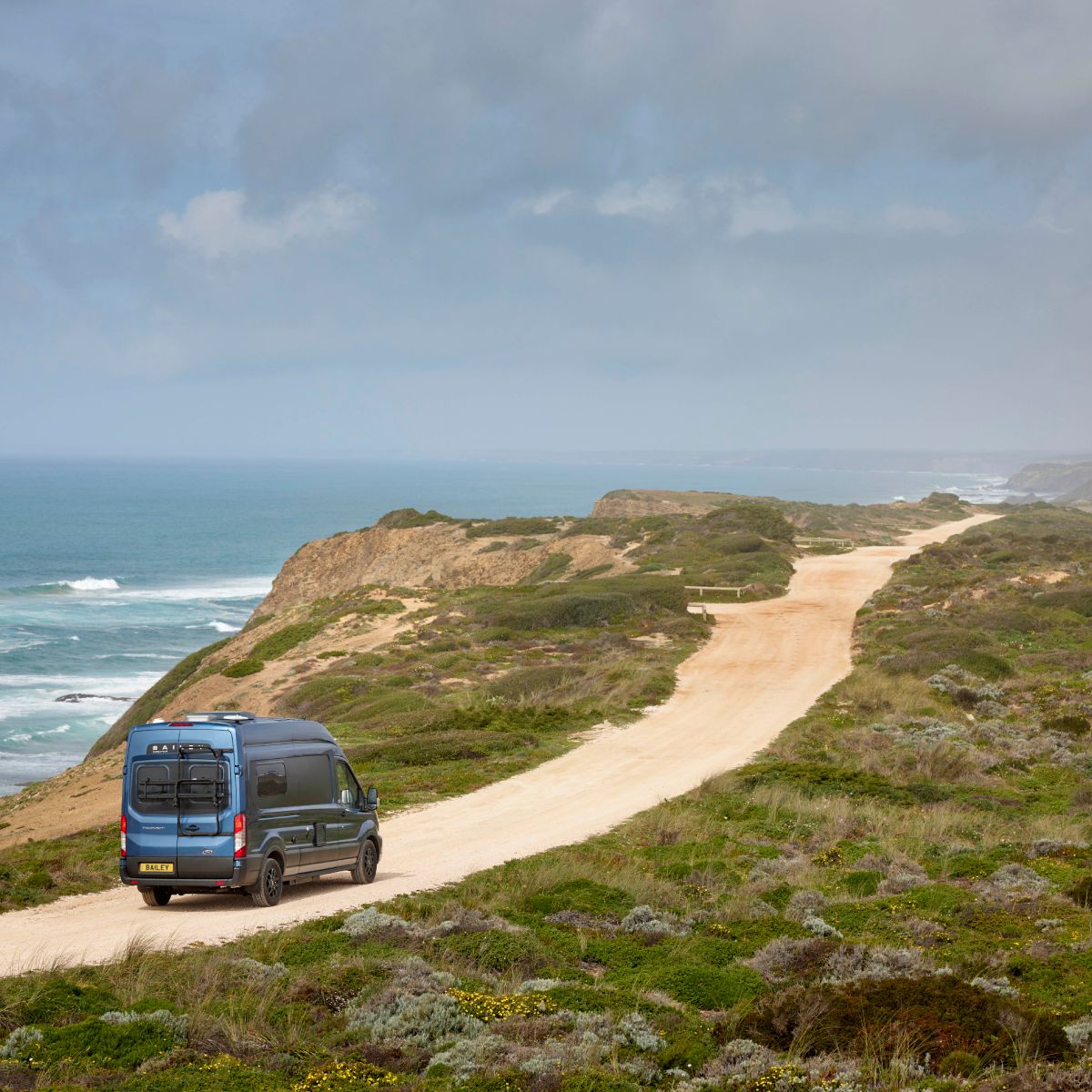 Bailey Endeavour Camper Van
Introducing the Bailey Endeavour Campervan – Your Gateway to Adventure!
Are you ready to embark on unforgettable journeys and explore the great outdoors in style and comfort? Look no further than the Bailey Endeavour Campervan, available at Cranham Leisure Sales in Essex and London. This remarkable campervan is designed to elevate your travel experience and take your adventures to new heights.
Unmatched Quality and Craftsmanship: The Bailey Endeavour Campervan is a testament to exceptional British engineering. Crafted with precision and attention to detail, this campervan boasts high-quality materials and superior craftsmanship that ensure longevity and reliability. It's a true symbol of excellence in the world of campervans.
Travel in Comfort: When you step inside the Bailey Endeavour, you'll be greeted by a cozy and inviting interior that's designed with your comfort in mind. With ample space for both relaxation and practicality, you'll find everything you need for a perfect getaway. The well-thought-out layout maximizes storage, making it easy to bring along all the essentials for your adventure.
Versatile Living Space: The Bailey Endeavour Campervan offers a flexible living space that can be adapted to your needs. Whether you're lounging, dining, or resting, the campervan effortlessly transforms to suit your requirements. It's an ideal home away from home for both short trips and extended journeys.
Modern Amenities:Equipped with state-of-the-art features, the Bailey Endeavour keeps you connected and comfortable wherever you roam. From the well-appointed kitchen to the modern bathroom facilities, you'll find convenience at your fingertips. Plus, there's an array of entertainment options for your enjoyment, ensuring your travels are filled with pleasure.
Efficient and Reliable: Don't worry about the nitty-gritty details; the Bailey Endeavour Campervan is designed for efficiency and reliability. With a powerful and efficient engine, you can confidently traverse various terrains while minimizing fuel consumption.
Available at Cranham Leisure Sales: Visit Cranham Leisure Sales in Essex and London to explore the Bailey Endeavour Campervan up close. Our knowledgeable and friendly staff will be happy to assist you, answering your questions and helping you choose the perfect campervan for your adventures. We also offer a range of financing options to make your dream of owning a Bailey Endeavour a reality.
Don't miss your chance to experience the freedom of the open road in the Bailey Endeavour Campervan. Get ready to create lasting memories and embark on exciting journeys with the ultimate companion. Visit Cranham Leisure Sales today and start your adventure!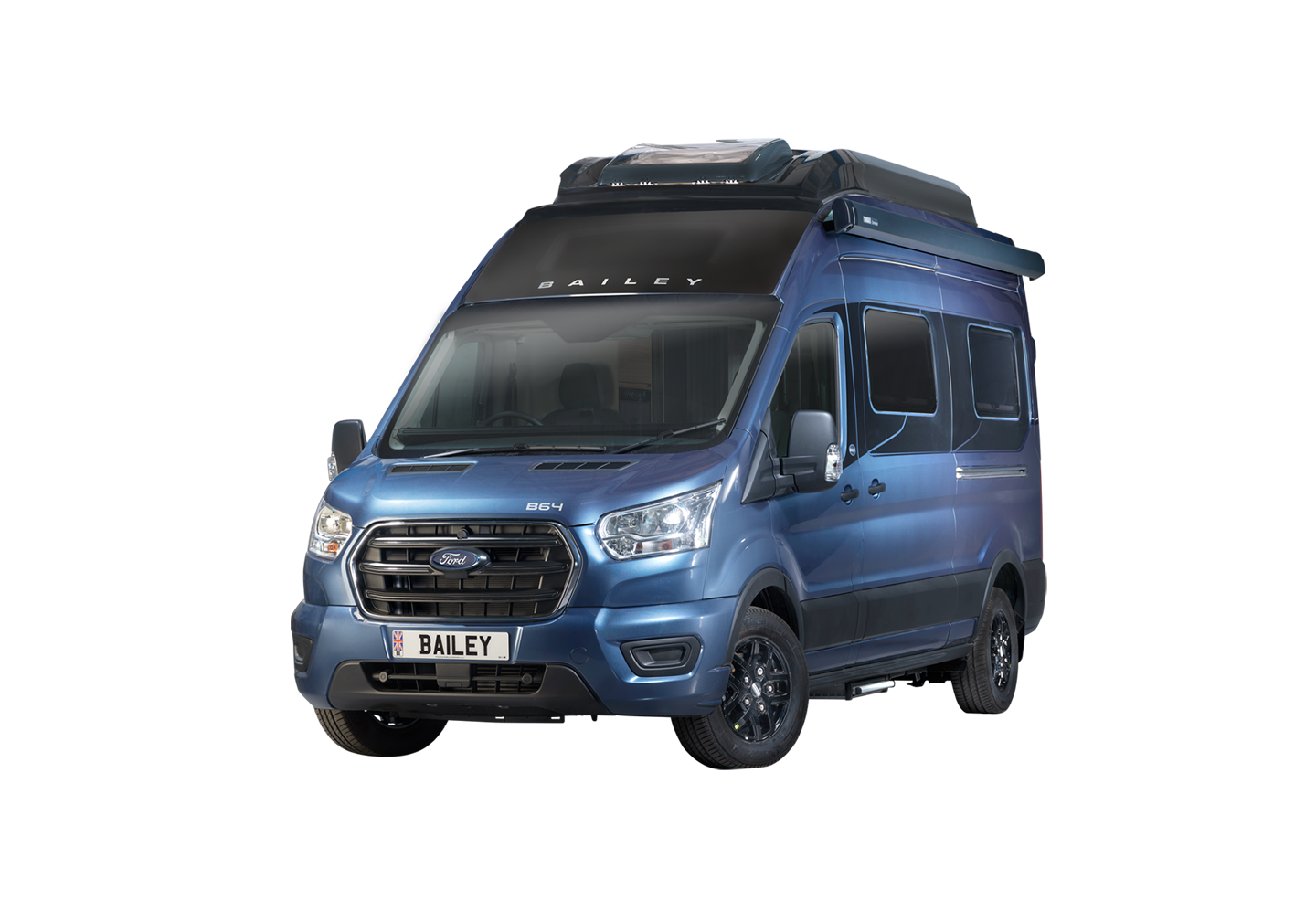 2024 Bailey Endeavour B64
Introducing the Bailey Endeavour B64 Motorhome – Your Gateway to Adventure!
Are you ready to embark on a journey of a lifetime? Look no further than the Bailey Endeavour B64 Motorhome, your ticket to freedom and exploration. Whether you're a seasoned traveler or a first-time adventurer, this motorhome is designed to cater to all your needs and desires.
Key Features:
1. Spacious Interior: The Bailey Endeavour B64 offers a roomy and comfortable living space. With its cleverly designed layout, you'll have plenty of room to relax, cook, dine, and sleep. It's your home on wheels!
2. Top-Notch Kitchen: The fully-equipped kitchen boasts modern appliances and ample storage, making it easy to prepare delicious meals on the road. Enjoy the freedom to cook whatever you desire, wherever you are.
3. Luxurious Bedroom: Sink into the cozy bed after a day of adventure. The bedroom is a peaceful oasis, ensuring a restful night's sleep wherever you park.
4. Elegant Bathroom: The onboard bathroom offers all the amenities you need to freshen up and feel your best, even in the great outdoors.
5. Stunning Design: The Endeavour B64 combines functionality with contemporary style. Its sleek and eye-catching exterior will turn heads wherever you go.
6. Unmatched Durability: Built to last, this motorhome is equipped with sturdy construction and top-quality materials, making it reliable for all your adventures.
7. All-Weather Comfort: Stay comfortable in any season with the Bailey Endeavour's superior insulation and climate control features.
8. Integrated Technology: Keep connected with the integrated entertainment system and stay informed with navigation tools, ensuring a smooth journey.
9. Generous Storage: Ample storage solutions ensure you can bring along everything you need for an extended road trip.
10. Easy Maneuverability: With its manageable size, driving and parking the Bailey Endeavour B64 is a breeze, offering you the flexibility to explore off-the-beaten-path destinations.
Your journey begins with the Bailey Endeavour B64 Motorhome. Experience the freedom to go wherever the road takes you while enjoying the comforts of home. Unleash your wanderlust and explore the world with confidence and style.
Don't miss out on the adventure of a lifetime – get behind the wheel of the Bailey Endeavour B64 Motorhome today!
2024 Bailey Endeavour B62
The 2024 Bailey Endeavour B62 is a luxurious and versatile camper van that is perfect for your next adventure. This camper van is designed to redefine your travel experience, offering a range of features that will make your journey comfortable, convenient, and unforgettable. Crafted with precision and innovation, these models are set to redefine your travel experience.
The Bailey Endeavour B62 is built on a 3.5-tonne 'Chrome Blue' Ford Transit, which boasts a high-performance 2.0-litre 155 bhp engine paired with a 6-speed automatic transmission, ensuring a smooth and powerful ride. The exterior of the camper van is eye-catching with its "Chrome Blue" colour scheme and contrasting matt black exterior graphics scheme and vehicle trim. The vehicle also features 16" matt black alloy wheels with premium branded tyres and tyre pressure sensors.
The interior of the Bailey Endeavour B62 is fully insulated with a bodyshell featuring a 100mm thick single level bonded floor, a 35mm thick bonded ceiling, and walls lined with high-performance Interflex 'Ocean' EN-1646-1 Grade III classification for heating and thermal insulation, for all-year-round usage, confirmed by cold chamber testing. The camper van also features fully adjustable upholstered driver and passenger Captain's seats with twin upholstered armrests and integrated headrests, twin cup holders, drink bottle storage pockets, two 12v sockets, and USB connection points.
The Bailey Endeavour B62 also comes equipped with a fully specified cab featuring a 12-inch touchscreen infotainment system, air conditioning to keep you cool even on the hottest days, cruise control for a relaxed and stress-free drive, Ford rearview camera, glass panoramic over cab sunroof with cassette night blind, concertina windscreen and side window blinds.
The Thule 3.5m Wind-Out Awning enhances your outdoor experience by providing shade and shelter during your adventures. The Bailey Endeavour B62 is designed to be adaptable and provide stylish campervan living wherever you choose to travel. With its combination of performance, comfort, and versatility, it's the ideal companion for your next adventure.
Don't miss out on the opportunity to experience the world in style with the Endeavour B62.
Stay tuned for further updates on the Endeavour, an extraordinary addition to the world of campervans, showcasing Bailey's unwavering commitment to excellence. The B64 is a 4 berth pop-top roof model with two aguiti lift-up travel seats