Choosing your Next Bailey Caravan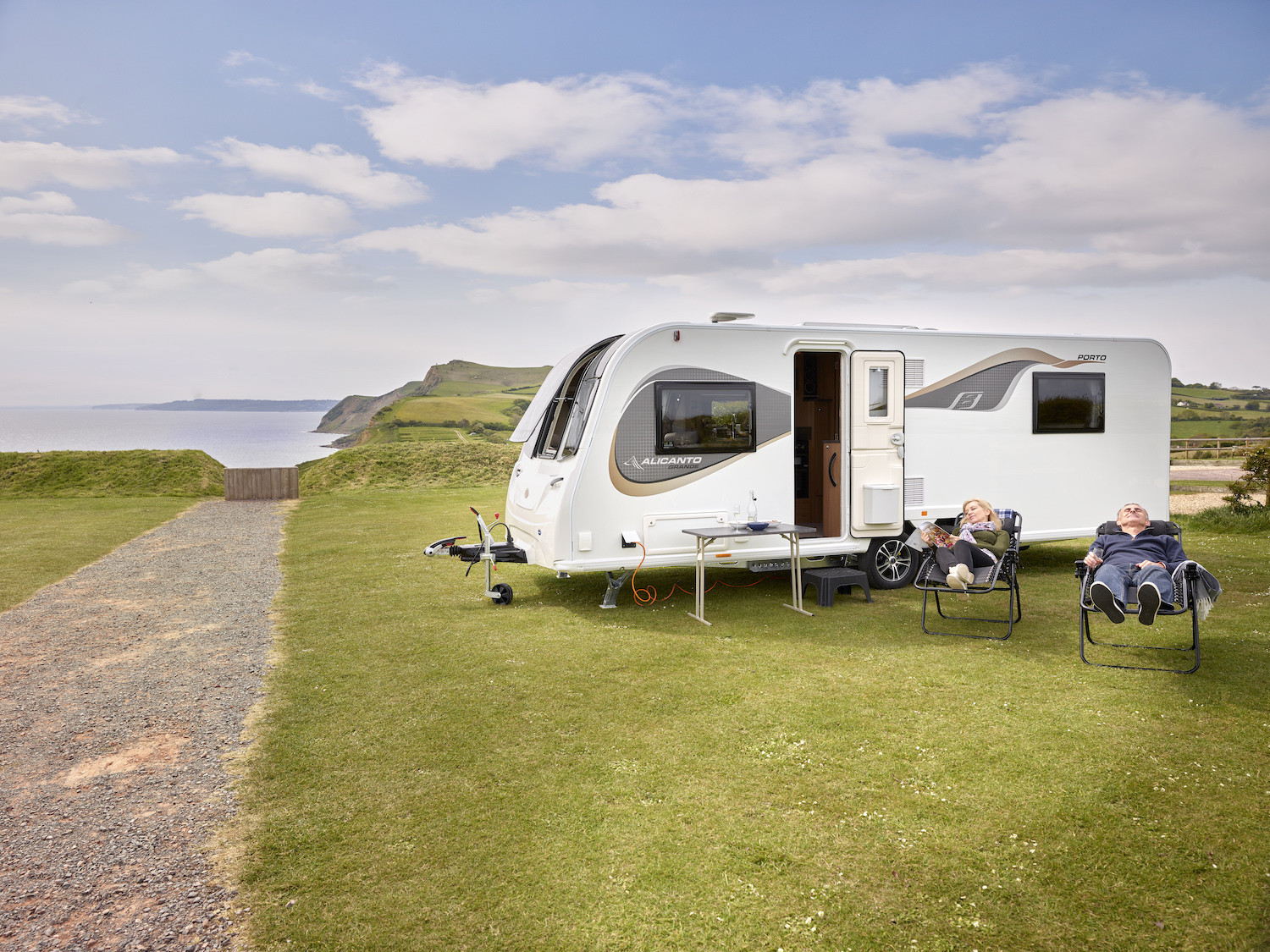 You'll probably already be aware that Bailey caravans has been around since 1947 – producing quality leisure vehicles for over 70 years. At Cranham we're proud to be a Bailey caravan dealer, celebrating the brand's incredible legacy and respecting their ongoing expertise.
Each British-made Bailey caravan that comes out of their facility in Bristol is testament to their commitment to excellence – borne out by their remarkable performance in the Caravan and Motorhome Club Caravan Design Awards Buyers Guide 2022. A remarkable seven of the eight Bailey entries received top five-star rating.
Although they are all excellent value for money what else makes Bailey caravans so special, and why should you think about buying? To answer, we'll run through one of the premier models we have in stock and give you an idea of the level of quality involved in everything Bailey does…
1.   Bailey Alicante Grande Porto
This four berth beauty is top of the line luxury – but the quality runs right through the Bailey range, so whichever model you pick you're going to hit on something very special. The Bailey Alicante Grande Porto is an extra-large caravan – fully 8 feet wide! – packed with the quality features that make Bailey caravans a breed apart.
Lounge: The vertical front infinity window offers a stunning chance to take in all that is good about whichever beautiful spot you choose to park up, and also lets plenty of light in to the caravan. The seating is finished in Portobello soft furnishings as standard (though there is the options for Latimer soft furnishings in a practical Aqua clean fabric). The conventional cushion construction with fully sprung knee rolled base cushions, foam filled back rests and curved corner sections with removable head rests offers the ultimate comfort, while the hazelnut deep pile loose fit drop-in carpets give a lush feeling underfoot.
Storage: Dual finish Satin Cashmere overhead curved locker doors with Light Oak contrasting stripe are attractive when closed, but open onto plenty of room to stash your stuff. Plus: Front corner wall-mounted soft touch storage pouches, streamline front corner lockers, a two-drawer front chest with slide out occasional table and soft close drawers. In the bedroom are dual shaped wardrobes plus mattress height storage cubby holes and bedside storage compartments. An easy access rear exterior through-boot offers somewhere to store all the stuff you want to take on a break but don't want to leave lying around.
Kitchen: The L-shaped kitchen is kitted beautifully, with a 700 watt integrated microwave oven and a Thetford dual fuel hob with electric hotplate and three gas burners plus branded Perspex kitchen splashback featuring chrome detailing and an Omnivent extractor fan above the kitchen. Also, an under-mount circular sink with swan-neck mixer tap, flush fit cover and integrated draining area, a Dometic 153 litre fridge freezer with universal handed door mechanism and security travel lock to keep your provisions safe, a dedicated cutlery drawer and a built-in wine rack.
Sleeping arrangements: The front bed is on a slatted make-up system on easy-glide track for the ultimate convenience. At the rear, the new pocket sprung Poise fixed bed mattress sits on king-size fixed double island bed with aluminium frame and gas strut assisted opening mechanism. Full width back-lit soft touch fixed bed headboards create the perfect relaxed vibe for a comfortable and cosy sleeping session! Optional bespoke caravan bedding sets can be co-ordinated to match the soft furnishings elsewhere in the caravan.
Washroom: The large white fully lined square cubicle with bi-fold partition door, integral lighting and moulded storage means a fresh experience when it's shower time. The washroom also offers a Belfast style washroom hand basin with swan-neck tap and decorative splashback, a backlit mirror and a heated towel rail. Gone are the days of cramming in to a design afterthought – a tiny box to try and get washed. In the Bailey Alicante Grande Porto, Bailey have made the washroom a key part of leisure vehicle luxury.
Other features: A convenient wireless charging pad with two integrated USB points means you'll be able to keep your mobile phone, tablet, laptop and more all up-to-speed on their charge. The RGB colour change ambient lighting system offers real atmosphere and the chance to create an interior ambience to your own requirements. Mood lighting!
There are many other models in stock, each of which reflects the standards caravan lovers have come to expect from Bailey in the company's 70 years.
Even at 'entry level', with the Bailey Discovery being the perfect model for those who are perhaps more sporty and just want somewhere good to sleep at the end of a day of exploring or doing sports (at the time of writing we have a used one in stock) you are going to find a quality which will enhance your leisure vehicle experience. The Unicorn Cabrera is 7'5" wide but still geared up and kitted out for a quality experience.
Whichever model you decided to choose from all of those (new and used) that we have on offer, the fact remains: You won't be disappointed with a Bailey caravan. Once again, as we said at the start, we are so proud and very happy to be a Bailey caravan dealer. Come and share our joy!