How Good Are Hymer Motorhomes?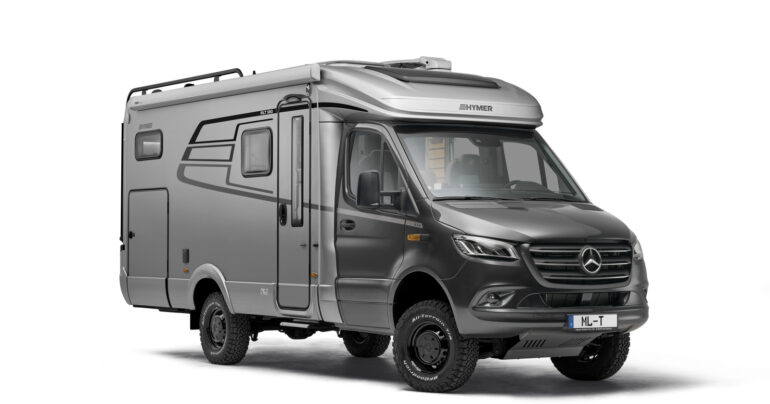 Hymer motorhomes have gained a reputation for being a top choice among motorhome enthusiasts. With their exceptional quality, innovative designs, and commitment to sustainability, these vehicles have become a symbol of adventure and comfort on the road. In this article, we'll explore the world of Hymer motorhomes, discussing what makes them stand out and why they are a smart investment for those seeking a mobile and adventurous lifestyle.
With the help of Cranham Leisure you could be a proud Hymer Motorhome or Campervan owner.
HYMER MOTORHOMES AVAILABLE TO BUY TODAY
What Is a Hymer Motorhome?
Understanding the Concept
A Hymer motorhome is a recreational vehicle designed for those who crave the freedom to travel while enjoying the comforts of home. These motorhomes offer a unique combination of mobility and luxury living, making them an excellent choice for travellers.
A Brief History of Hymer
Before we delve into the details, it's essential to appreciate the history of Hymer. Established in Germany in 1957, Hymer has decades of experience in crafting motorhomes. Their long-standing presence in the industry reflects their commitment to quality and innovation.
You can delve into the Hymer orgins story first hand on their here.
The Benefits of Owning a Hymer Motorhome
Superior Craftsmanship
One of the standout features of Hymer motorhomes is their superior craftsmanship. Every aspect of these vehicles is meticulously designed and constructed to provide the highest level of comfort and functionality.
Comfort and Convenience
Hymer motorhomes are known for their spacious interiors, equipped with all the amenities you need for a comfortable journey. From well-designed kitchens to cosy sleeping areas, they have it all.
Customization Options
What sets Hymer apart is their dedication to offering a range of customization options. This allows you to tailor your motorhome to your specific needs and preferences, ensuring a personalized experience.
Hymer Motorhomes Models
Exploring Popular Models
Hymer offers a wide range of motorhome models, each catering to different preferences and requirements. From compact camper vans to spacious integrated motorhomes, there's something for everyone.
See Hymer's Campervan Range here and their Motorhome range here.
Why Hymer Motorhomes Are a Good Investment
Resale Value
Investing in a Hymer motorhome is a smart decision, not only for the incredible experiences it offers but also for its high resale value. These motorhomes hold their worth exceptionally well.
Durability and Reliability
Hymer motorhomes are built to last, making them a reliable companion for your travels. Their robust construction ensures that you can enjoy them for years to come.
Hymer Motorhomes and Sustainability
Eco-Friendly Features
In an era where sustainability matters, Hymer stands out. Their motorhomes incorporate eco-friendly features, reducing your carbon footprint as you explore the world.
Where to Buy a Hymer Motorhome
Dealerships and Options
If you're ready to embark on your motorhome journey, it's essential to know where to buy a Hymer motorhome. We'll explore your options, including dealerships and purchase channels.
Cranham Leisure based in London and Essex but serving the whole of the UK can help you with purchasing and maintaining a Hymer motorhome.
Conclusion
In conclusion, Hymer motorhomes have rightfully earned their reputation as an excellent choice for travellers seeking comfort, quality, and sustainability. With a strong commitment to craftsmanship, customization, and environmental responsibility, Hymer continues to be a top contender in the world of motorhomes.
Don't miss out on the opportunity to experience the freedom of the road with a Hymer motorhome. Start your journey today and explore the world in style and comfort. Contact us today
Frequently Asked Questions
Are Hymer motorhomes suitable for long trips?

Hymer motorhomes are designed for both short getaways and extended journeys. Their comfortable interiors and durability make them an excellent choice for long trips.

How does the resale value of Hymer motorhomes compare to other brands?

Hymer motorhomes generally maintain their value well over time, making them a good investment compared to many other brands.

Can I customize the interior of my Hymer motorhome?

Yes, Hymer offers a range of customization options, allowing you to personalize the interior to your liking.

Is maintenance for Hymer motorhomes complicated?

Maintenance is straightforward, and we'll provide you with essential tips to keep your Hymer motorhome in top shape.

Where can I find a Hymer motorhome to purchase?

You can explore various options, including local dealerships and online channels, to find the perfect Hymer motorhome for your needs.