High-End Motorhomes Which Epitomise Luxury: Introducing Bürstner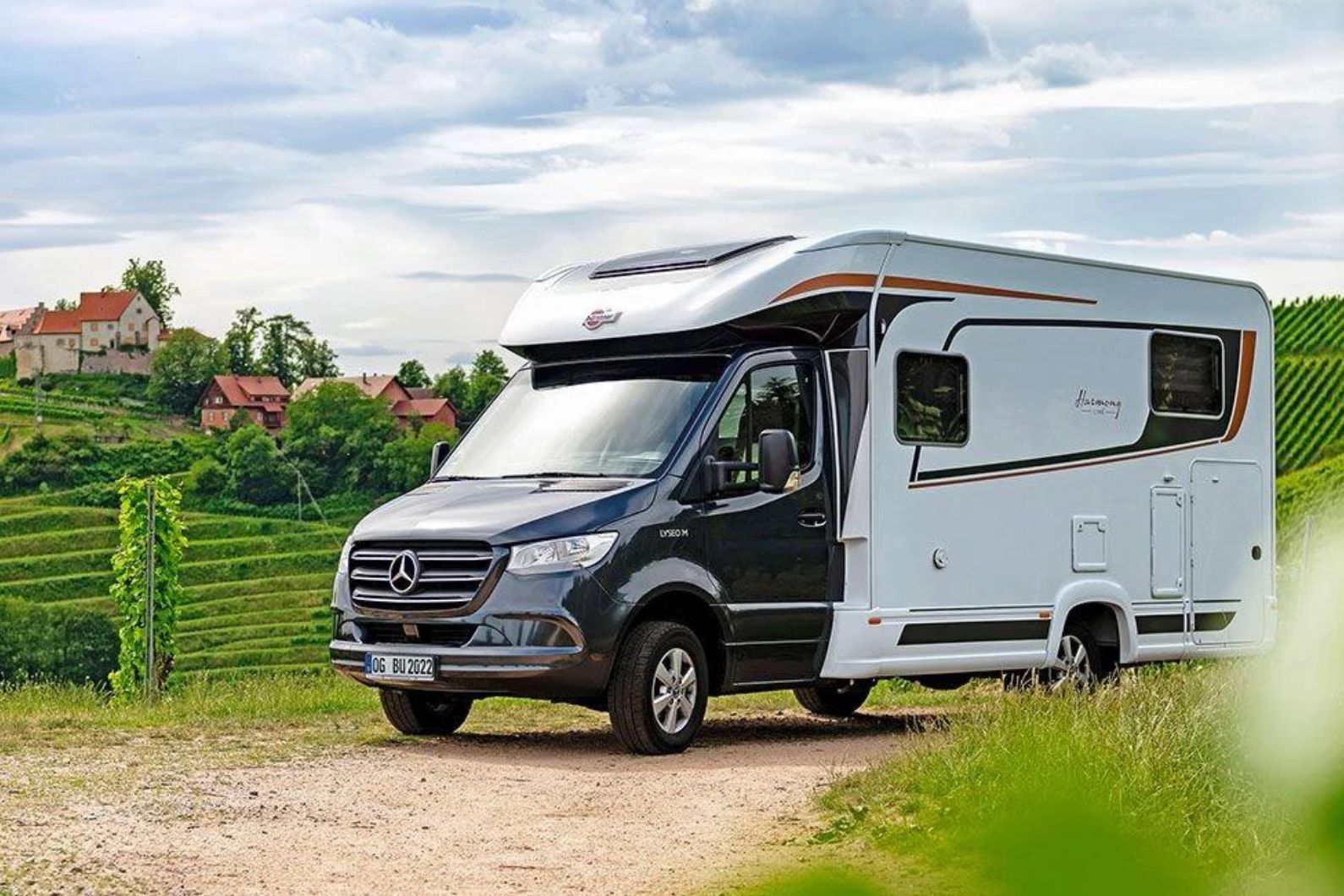 Part of the Erwin Hymer Group, Bürstner produce high-end motorhomes which epitomise luxury and elegance. Despite being a German manufacturing company, Bürstner is becoming increasingly popular in the UK due to their stylish, contemporary finishes and innovative engineering. Here at Cranham, we have a range of both new and used Bürstner motorhomes available. If you're not already familiar with this impressive brand, there are more than enough reasons to consider Bürstner, whether you're a seasoned traveller, or looking to take up the life of luxury on your very first trip.
1.   Luxury Interiors
Bürstner's innovation, is, for the most part, unparalleled on the motorhome market. With a strong focus on creating the perfect home-from-home for enthusiastic travellers, Bürstner design vehicles which incorporate all of life's comforts. You don't have to look far to find hotel-like luxury in a Bürstner motorhome. L-shaped kitchens, state of the art lounges and technologically advanced sanitation and flushing systems create maximum comfort, all year round.
2.   Engineering
Bürstner stands out with its top-class, sophisticated engineering. This year, the brand were Gold Award winners in the 'best manufacturer: new motorhomes' category at the 'Owner Satisfaction Awards.' The record of customer satisfaction regarding the build of Bürstner motorhomes really does speak for itself.
The manufacturer designs both low profile and integrated luxury motorhomes, each offering a number of impressive features.
3.   Low profile
With a slight overhang above the driver's cab, low profile motorhomes offer an aerodynamic solution to the modern traveller. This design brings the benefit of improved fuel economy, which makes these vehicles cheaper to run whilst being kinder to the environment. Despite how they look from the outside, low-profile motorhomes are exceptionally spacious, making room for everything you could ever need to feel at home.
4. Low Profile Models
Choose from two to five berths with:
– Bürstner Lyseo TD Harmony Line
With a separate bedroom, bathroom, and L-shaped kitchen area, this model exudes luxury whilst remaining practical and spacious. It's fitted with additional features such as a sat-nav, external BBQ point and convertible lounge table to make life away from home as stress-free as possible. There's no wonder the Bürstner Lyseo TD Harmony Line has become best-seller!
– Bürstner Lyseo Gallery TD
As the recipient of the German Design Award for 2022, the Bürstner Lyseo Gallery TD showcases some of the best that motorhome engineering has to offer – its 'gallery roof' is a ground-breaking innovation, whilst the inflatable over-cab alcove creates even more space. The insulated flooring, multiple storage solutions and ergonomic interiors make this a motorhome of pure luxury, whichever way you look.
– Bürstner Delfin
The Bürstner Delfin retains the soft, harmonious shapes that have become characteristic of Bürstner over the years. The open plan living-kitchen design complements modern day living, whilst the different sleeping variants offer great flexibility to suit your needs.
5. Integrated
Also known as A-class motorhomes, integrated motorhomes are designed to maximise fluidity inside, offering a seamless transition from the driver's seat all the way to the back of the vehicle. This creates unlimited comfort and space for the whole family to enjoy.
– Bürstner Elegance
As Bürstner's premium flagship model, the Bürstner Elegance exhibits all of home's comforts in a sophisticated open space. Enjoy everything you would at home: from a high-quality TV bracket and large kitchen hobs to generously sized double beds and subtle lighting – the Bürstner Elegance has it all.
– Bürstner Lyseo I
As a mid-priced integrated motorhome, the Bürstner Lyseo I motorhome still scores highly on the quality of build and interior design. From front to back, this model offers spacious headroom and generous access routes between the living areas. The Bürstner Lyseo I is also packed full of elegant finishes and stylish upholstery, with a number of different sleeping solutions available.
What's next?
Though not a comprehensive guide of everything that the brand has to offer, choosing a Bürstner motorhome will not leave you disappointed. If it's a new motorhome you're after, we have plenty of new Bürstner models in stock. We also value our used motorhomes, which are most often nearly new, offering great value for money given the lower depreciation of second-hand vehicles. Visit us today at our showroom in Chelmsford, Essex. In the meantime, take a look at our current stock of Bürstner motorhomes. All of our Bürstner motorhomes come with an attractive warranty – check individual vehicles for full details.