Motorhomes & Caravans in Essex: Top 10 Places to Visit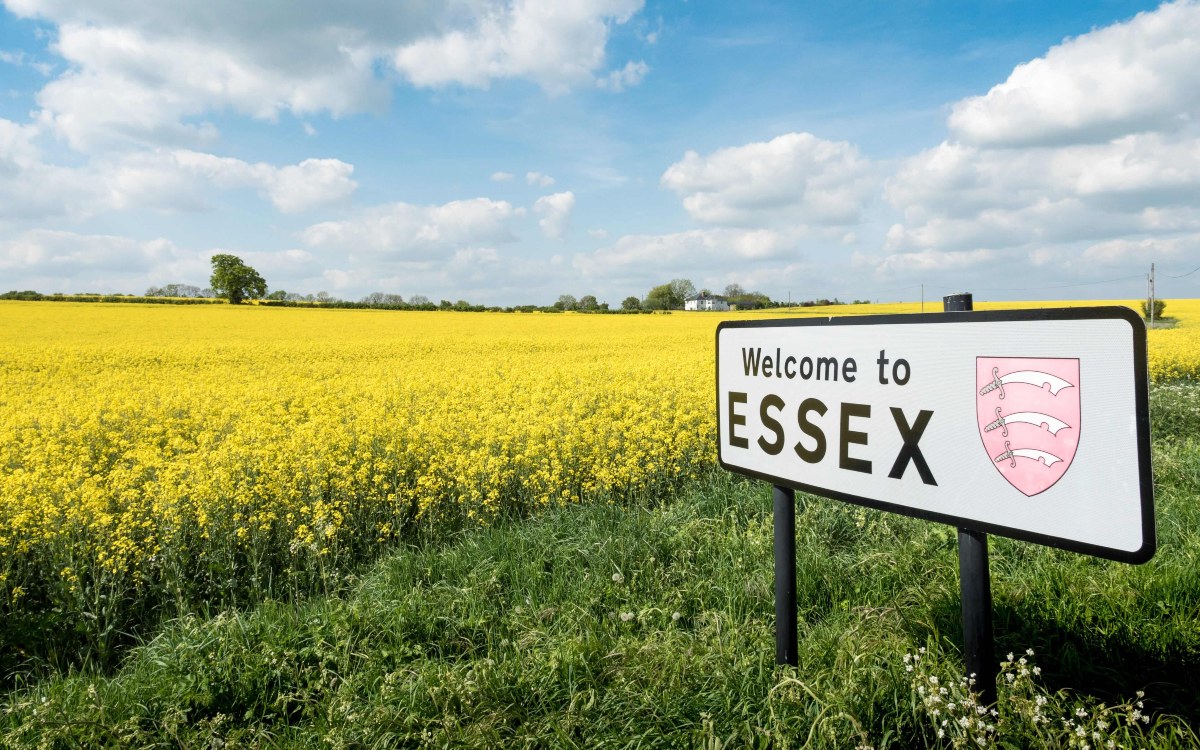 When you're thinking about buying from Cranham, the leading caravan dealer in Essex, and provider of fine motorhomes in Essex, you're also going to need to think about the things you're going to do once you own it, and the places you're going to visit. In the Essex area – which is a staggering 3,670 square km – there are so many wonderful places to see and things to do, some well-known and some quiet or obscure 'nooks and crannies'.
We've put together a list of ten we think encapsulate something of the area in terms of history, culture and ambience, and although some of them may be unfamiliar, we think they're worth adding to your travel plans…
1.    Southend
Sited on the Thames delta, this seaside town was very popular in the middle of the last century, though it has adapted and thrived despite the changing times since then. The pier is an incredible one-and-a-half miles long, and well worth a stroll – it's known to be the world's longest pleasure pier, too. Acclaimed folk musician MG Boulter lives in the town, and his Clifftown Podcast is a charming look at the history of the area. In one episode he trails the HMS Beagle, the ship used by Charles Darwin to explore the South Seas islands on the voyage which led to his world-changing theory of evolution. After that mission the Beagle was eventually docked and dismantled just a few miles from Southend. So it's not possible to see the vessel but standing on the spot where it met its end and listening to the podcast is a lovely way to project yourself into one of mankind's biggest leaps.
2.    Waltham Abbey
The Royal Gunpowder Mills here features a presentation of weapons going back to the 1500s, in the town where the army's gunpowder was manufactured for over 300 years. The beautiful Fishers Green Park features many things worth seeing in its 1,000 acres – including sculptures, glasshouses and old mills and meadows. The abbey which gives the market town its name is the final resting pace of King Harold, killed at the Battle of Hastings in 1066 – although historians are not sure exactly where he's buried!
3.    Epping Forest
An incredible 1728 hectares of woodland and heath can be found at the eastern terminus of the London underground system's Central Line. The area has historical importance with features such as Queen Elizabeth I's hunting lodge, originally constructed in 1543 for her father, Henry VIII. The Epping / Ongar Railway is a charming heritage railway operated by volunteers. Fans of the 1970s prog rock version of the band Genesis might find great delight by visiting the area, as it's featured in one of their most popular songs: The Battle of Epping Forest.
4.    Mountfitchet Castle
With Iron Age, Roman, Saxon and Viking history, this site was favoured by William the Conqueror, who built a castle here shortly after 1066. It was rebuilt and restored using authentic materials and opened as a rather unique 'living history' attraction in 1985 and has gone on to win awards. Visitors can travel back through time to the castle and explore the perfectly recreated Norman village behind its walls. This is a wonderful day out for the family, or those who fancy a touch of the historic about their Instagram pictures!
5.    Tiptree Jam Museum
Growing from a collection of paraphernalia carefully preserved (sorry!) by the owner of Wilkin & Sons at the factory in the town, this is a small but utterly charming museum dedicated to jam. It features pictures, documents and vintage machines, and helps visitors understand the history of the jam-making business. Entry to the museum is free, and it's a great way to spend an hour of your holiday time – particularly because you can enjoy some wonderful sustenance at the tea room afterwards!
6.    Kelvedon Hatch Secret Nuclear Bunker
Get beneath the surface of an interesting period of British military history at this former nuclear bunker. Designed for up to 600 military and civilian personnel – probably including the Prime Minister – its purpose was to ensure survival in the aftermath of a nuclear war. A tour around it is self-guided by personal handsets and there are several fascinating films to watch en-route. There are activities outside of the bunker which should keep the kids entertained too.
7.    Grayson Perry's House
Designed by controversial artist Grayson Perry A House For Essex is a striking artwork in itself and the setting for a number of works exploring the character and qualities of Essex. Designed to evoke a tradition of wayside and pilgrimage chapels, it's located close to Wrabness Station and the Essex Way. You can visit by parking in the Station Car Park and taking the short walk down Black Boy Lane to the house.
8.    Essex Police Museum
Located in Chelmsford, this museum presents the fascinating the history of the police in Essex, from the Victorian era to the modern day. Essex Police have over 25,000 historical items in their collection, and the museum is a great interactive experience allowing you to encounter some of them. You can step inside a Victorian cell, leaf through a charge book from 1914, try on real police uniform and have your fingerprints taken. There's also a small gift shop with souvenirs – but you have to pay for them, of course! You don't want to be locked up for lifting!
9.    Camulodunum
Okay, we mean Colchester – but we got your attention! For those not in the know, the word is actually the ancient Roman name for the city, the first capital of Britain and its oldest recorded town. Colchester has a history dating back over two thousand years which you can explore at the award-winning museums and at the many important and unique Roman walls, sites and ruins. If you're interested in the 'he lived here' trail of more recent history, you're quite well served by Colchester. It was where leading Britpop band Blur formed, and where light entertainment TV presenter Dermot O'Leary and satirist Chris Morris (Brasseye, The Day Today) were born. Speaking of alternative comedy, the Mancunian punk-poet John Cooper Clarke lives in the town, while previous residents include divisive Prime Minister Margaret Thatcher, current MP Stella Creasy, German actor Klaus Kinski, and Daniel Defoe, author of the book Robinson Crusoe.
10. Wivenhoe
A small and picturesque riverside town fairly close to Colchester, with a history of fishing and boat building. So close to the university of Essex, Wivenhoe's population of students and creatives gives it special character, and you'll find plenty of independent businesses and places to eat, as well as a great art gallery and museum. Notable names connected to Wivenhoe include the painter Francis Bacon, Cleaners From Venus frontman Martin Newell and TV's Miss Marple, aka actress Joan Hickson, who all lived in the town.
Essex is a county so rich in history and with such interesting examples of culture, you can't fail to have a great time when you explore. To make sure you have exactly the right vehicle to meet your needs, check out Cranhams – the leading motorhome dealer in Essex and supplier of great caravans in Essex. For further information simply contact our team, who will be more than glad to help you out with any enquiries you might have.