Showcasing German Motorhomes for 2023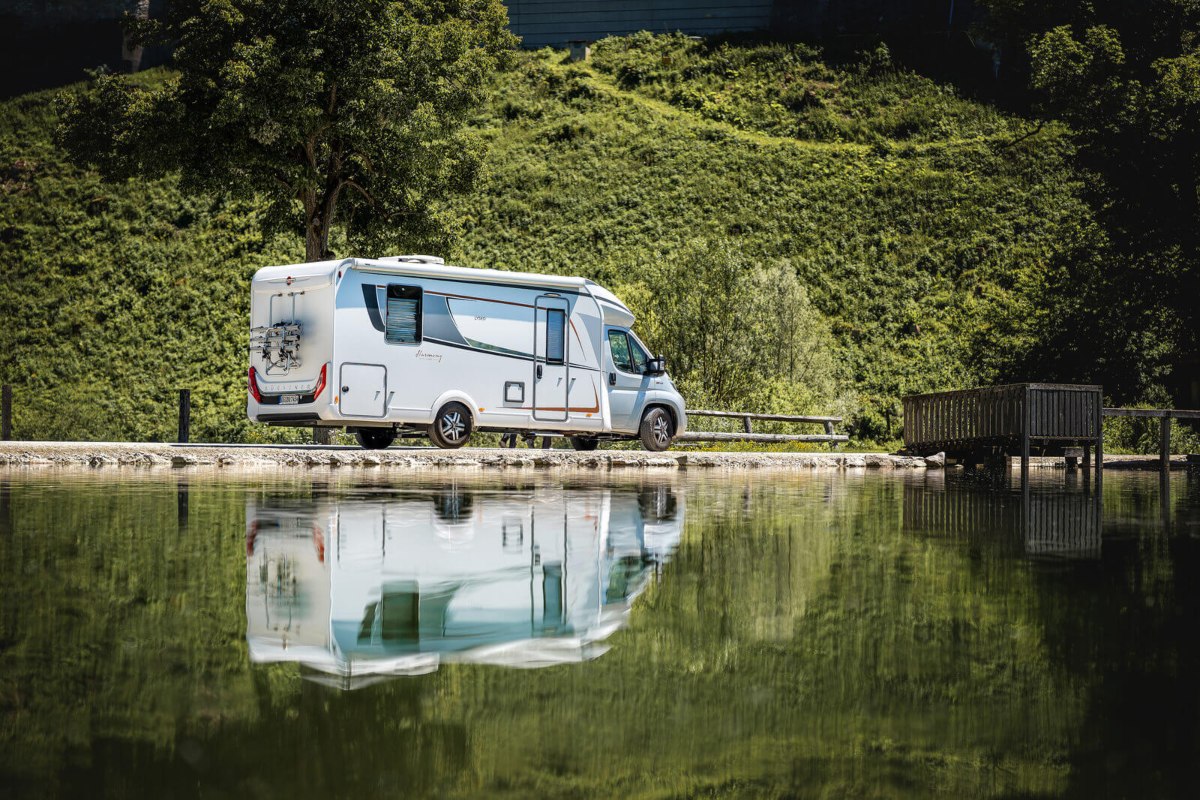 German motorhomes are renowned all over Europe. It's no secret that the German motorhome industry has acquired its reputation as a frontrunner when it comes to reliability, quality, efficiency, and innovation – the perfect recipe for success. Here at Cranham, we stock an impressive range of new German motorhomes from leading brands on the market including Hymer, Bürstner and Carado. Now is a great time to secure your new motorhome ready for the upcoming 2023 season. We're here to show you the very best of German motorhoming.
Hymer Motorhomes
Since it was founded over six decades ago, the Erwin Hymer Group has become one of the most renowned names in European leisure vehicle manufacturing, acquiring numerous brands along the way, including Dethleffs, Hymer itself and Bürstner. Based in Southern Germany, Hymer motorhomes combine driving reliability with interior style, using the Mercedes-Benz engine as a base – seamlessly incorporating contemporary kitchens, bathrooms and comfortable sleeping accommodation into life on the road.
Hymer is taking innovation to the next level for the 2023 season, with the all-new Hymer Venture S, a futuristic solution to modern touring, making its debut at the Motorhome and Caravan Show last month (which you may have seen for yourself in person). We're due to have more Hymer motorhomes hit our website shortly so stay tuned to be first in line.
Bürstner Motorhomes
 Part of the Erwin Hymer Group, Bürstner motorhomes have it all when it comes to style and elegance. Since it began operations over 50 years ago, Bürstner has earned its place as a popular choice on the luxury motorhome market, showcasing innovative designs and practical solutions whether you're looking for a spacious couple's haven or a luxury A-class for family touring. Bürstner's success really does speak for itself, receiving various awards and accolades over the years, including the Gold Award at the 'Owner Satisfaction Awards' this year in the best manufacturer of new motorhomes category. Though Bürstner motorhomes generally sit in the higher price bracket, they are certainly worth the investment, with all the mod-cons you could expect to find in your own home.
We currently stock a whole range of new and used Bürstner motorhomes including numerous models and layouts from classic ranges such as:
1.     Bürstner Elegance
As the brand's flagship range, the Bürstner Elegance is a fully integrated A-class motorhome with space to burn. You're sure to feel at home in this range, with large kitchens, fixed double beds and dual bathrooms / toilets.
2.     Bürstner Delfin
An exceptional 3500kg motorhome able to be driven on a standard category B driving licence with striking exterior graphics. Inside, the Delfin range presents a spectacular mix of ambient lighting, soft upholstery and practical living solutions.
3.     Bürstner Lyseo Harmony
One of the icons of Bürstner's history, the Lyseo Harmony range is a superb mid-sized motorhome with all the features of a large A-class model. Swivel cab seats give a social feel, whilst the drop-down beds allow freedom of space during the daytime, with a spacious kitchen and living area.  
Carado Motorhomes
Perhaps you're only just hearing about Carado here for the first time? That's because here at Cranham, we're one of only seven dealerships stocking Carado motorhomes. Almost two decades after Hymer launched Carado as the perfect solution to entry-level motorhoming – providing the market with practical and affordable options – the brand has gone from strength to strength. Whether it's a large A-class model or a compact two-berth campervan you're after, Carado has it all – from integrated, semi-integrated, alcove and van builds.
One of our top picks for the 2023 season is the Carado CV600 Edition 15 campervan. This camper is an innovative concept, with pop-up roof to maximise comfort, providing lots of light for the interior space. We're looking forward to expanding our stock of Carado motorhomes, coming soon to our website.
Get in touch today
If you're looking to find out more about our current stock or arrange a visit to one of our two Essex branches, get in touch via our online enquiry form today.